Meet Dr. Amy Reich
My Journey to Chiropractic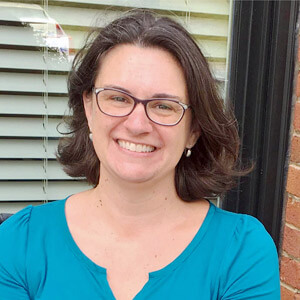 I initially thought about becoming a chiropractor because my dad had low back problems and I had headaches and I wanted to be able to help and to get help since I had heard chiropractic care was good for back pain and headaches. I also loved learning about the human body having already taken human anatomy and physiology in high school and then again in college.
I went to talk to a local chiropractor about doing an internship in his office and my mind was blown when he talked about how the body works and how chiropractic care makes your entire body work the way it is supposed to. What he was saying fit in with what I was learning in school. I saw how my ability to help people with chiropractic care went so far beyond just pain.
I have a B.S. in Biology from Roanoke College in Salem, VA. I went to chiropractic school at Life University in Marietta, GA and graduated in December 2005. While in school, I attended 100 hours of the International Chiropractic Pediatric Association (ICPA) program (including Webster training) and 100 hours of Atlas Orthogonal training.
EXPLORE CHIROPRACTIC »

Outside the Office
I am married with 2 children. I am active in both worship and missions at my church, St. Paul UMC in Marietta. In my spare time, I enjoy reading (especially romance novels) and playing and laughing with my family and friends.
We'd love to get you started in your journey! Contact us today!

Chiropractor Kennesaw | (678) 744-7222